Helping to provide operational data where it is needed and allow the accurate collection of key information without the need for re-entry.
Remote Visualization
---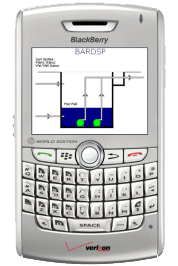 SCADA systems provide excellent facilities to visualize process status information, but this information can rarely, if ever, be used by field engineers. Expensive hardware or software and high bandwidth connection requirements tend to limit what is possible. We provide a solution that extends the reach of existing SCADA systems by providing a highly configurable web-enabled user-interface that can display graphical data and process mimics using standard mobile technology. This powerful solution allows:
Users to produce their own mimics and trends quickly with minimal training.
Display of process mimics, alarms and graphical data on virtually any mobile device.
Users to control plant and drive set-points from virtually anywhere without the need for expensive equipment
Field Survey
---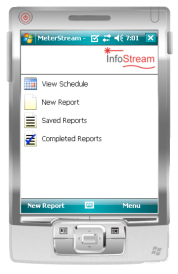 Collection of asset data in the field is traditionally time consuming and error prone, especially when paper records are used. Key information may be missed and when entered into destination systems errors may be introduced in the remaining details collected remotely. We offer a field survey solution that overcomes these problems by:
Allowing engineers to enter and review data quickly, accurately and reliably using standard mobile technology, even in areas without network coverage.
Reducing the need for double entry of data from paper records saving hours of administration time.
Checking data as it is entered so errors are minimized and the information can be used immediately.
When used in conjunction with an Asset Management product such as Wallingford Software's InfoNet, the overall solution provides an incredibly powerful mobile asset management solution that allows asset oriented businesses to manage their network of interconnected assets safely and reliably at the lowest possible cost. Find out more about how a mobile asset management solution can help improve your operations here.
Field commissioning & testing
---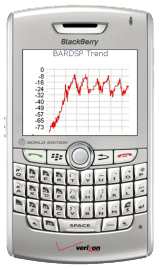 Testing complex water process equipment from sensor to display is complex, expensive and error prone. Traditionally the process involves engineers communicating at either end of the process and recording results using paper records, creating an audit nightmare. We offer a solution which uses standard mobile device technology to provide:
Configurable menu-driven test scripts to guide engineers in the field through the desired test process.
A uniform and rigorous method to record results, which can be uploaded to a central repository either remotely or, in the case of limited cellular access, back at base.
Reports to show the status of field commissioning and test activities.