STRATON® AUTOMATION offers an efficient solution for all platform manufacturers who want to integrate PLC function and/or communication protocols in their electronic equipment. The straton software is suitable for any type of hardware and is compatible for environments with or without operating system.
straton: an automation software dedicated to OEMs
Original equipment manufacturers (OEM) are one of the main actors of the industrial automation market. They are mainly active in the aerospace, automotive, electronics and IT markets. Their main role is to create complete equipment or sub-assemblies for the industry.
Investing in flexible and open solutions that follow the evolution of the industry is nowadays essential to remain competitive and flexible.
straton: a software adapted to the market requirements
Openness is one of the main assets of straton. Being completely hardware independent, it is possible to integrate one or more additional modules at any time.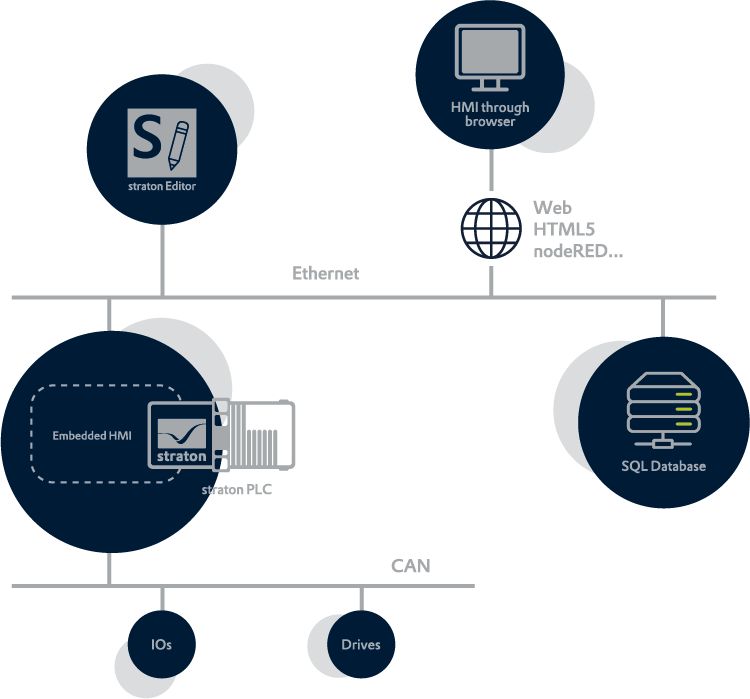 STRATON® Embedded Platform